En lång och varm sommar går obevekligt mot sitt slut. Och som de vanedjur vi är drar vi oss varje sensommar mer och mer in i våra hus och lägenheter.
Då är det tur att strömningstjänsterna bjuder på ett så omfattande och varierat innehåll i augusti!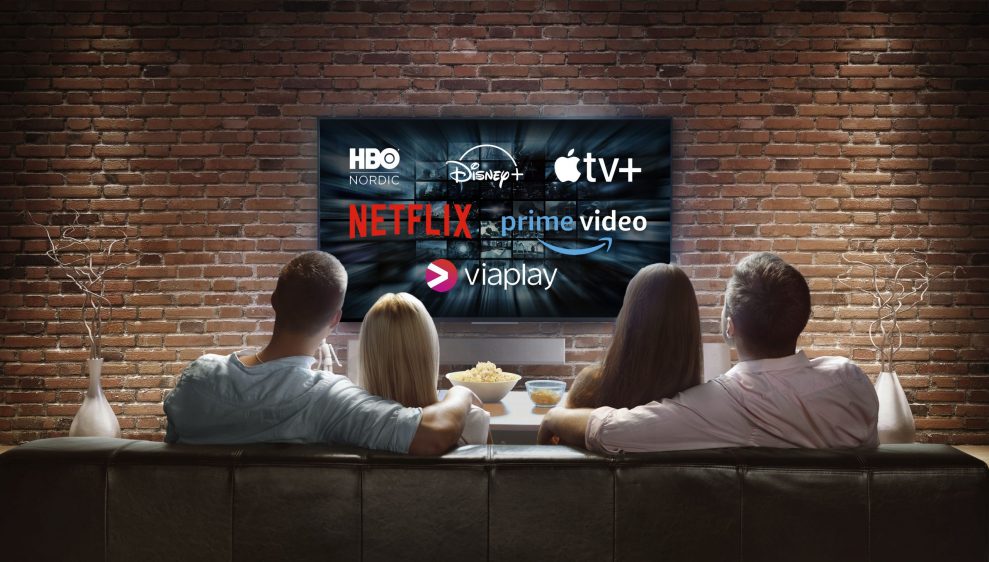 Disney+
Efter att Disney nu har valt att lansera sina storfilmer antingen bara på Disney+ eller samtidigt på bio och Disney+, släpps många av filmerna som betalfilmer (så kallad Premier Access) de första månaderna.
Den härligt infamösa Cruella lanserades på Disney+ 28 maj, men 27 augusti blir den tillgänglig som en del av den normala månadsavgiften för alla Disney+-abonnenter. Missa inte denna mycket lyckade reboot.
För fans av Monsterns Inc. kan Disney locka med den nya animerade serien Monsters at Work. Säsong 1 och 2 lanseras 25 augusti.
Två dagar tidigare kan du se The Walking Dead, säsong 11.
Andra höjdpunkter i augusti inkluderar Paul McCartney-dokumentären McCartney 3, 2, 1 och Steve Martin-filmen Only Murders in the Building (kan den gamla hjälten resa sig igen?), samt de två serierna Motherland: Fort Salem och Godfather of Harlem.
Netflix
Den största av dem alla fortsätter med sitt imponerande tempo av originalproduktioner.
En av serierna vi ser mest fram emot i augusti är den norska serien (med Harald Zwart som regissör) Post Mortem – Ingen dör i Skarnes. Säsong 1 har världspremiär 25 augusti. Vi har redan sett alltihop hela och går i god för kvaliteten!
Redan 11 augusti släpper Netflix uppföljaren The Kissing Booth 3 och två dagar senare kommer den spännande The Swarm. Fans av Jason Momoa kan se bjässen i actionfilmen Sweet Girl (20/8), där han tvingas försvara sin familj. Missa inte heller den nya argentinska kriminalserien The Kingdom, som kan strömmas från 13 augusti.
Samma dag kan du se thrillern Beckett, med en av våra favoriter, John David Washington, i huvudrollen. Trailern bådar riktigt gott.
Andra seriehöjdpunkter på Netflix är Gone for Good (13/8) och Clickbait (25/8)
Prime Video
Den nya thrillerserien Cruel Summer är en av månadens höjdpunkter från Jeff Bezos & Co. Strömmas från 6 augusti.
Andra säsongen av Modern Love (med Minnie Driver och Anna Paquin i huvudrollerna) kan strömmas från 13 augusti. Men av alla månadens nyheter från Prime Video ser vi mest fram emot Nine Perfect Strangers med självaste Nicole Kidman.
Miniserien är baserad på bästsäljaren av australiensiska Liane Moriarty och producerad av teamet bakom Big Little Lies och The Undoing! Förutom Kidman får vi se Melissa McCarthy, Tiffany Boone, Bobby Cannavale, Luke Evans, Michael Shannon, Regina Hall, Manny Jacinto, Melvin Gregg, Samara Weaving och Asher Keddie i huvudrollerna.
HBO Nordic
Det kommer inte så våldsamt stora nyheter från HBO den här månaden, men 9 augusti lanserar HBO den andra säsongen av The L Word: Generation Q. Stargirls, säsong 2 kan också strömmas nu medan säsong 6 av Supergirl kommer 25 augusti.
Mer spännande är Obama-dokumentären Obama: In Pursuit Of A More Perfect Union, som redan har haft premiär.
Månadens höjdpunkt är helt klart den tredje säsongen av fantasy-originalserien Britannia. Kan strömmas från 24 augusti.
Apple TV+
Augusti månad är (som vanligt) en död månad för nytt innehåll från Apple TV. Det spekuleras faktiskt i om tjänsten ska läggas ner.
Innan det (eventuellt) händer, missa inte den utmärkta komediserien Ted Lasso (säsong 2 hade premiär i slutet av juli). Jason Sudeikis briljerar fortfarande i denna välskrivna komedi.
Värd en titt är också den nya serien med Joseph Gordon-Levitt. Säsong 1 av Coreman hade premiär 6 augusti.
Paramount+
Nykomlingen Paramount+ sparkar igång månaden med den töntiga actionfesten Infinite, med testosteronstinne Mark Wahlberg som krigar i flera tidsåldrar.
Dessutom kan du se den nya dramaserien American Rust (med Jeff Daniels), samt den första nordiska (svenska) originalserien The Dark Labs (20/8).
Viaplay
Vår nordiska strömningstjänst bjuder på två spännande serienyheter i augusti.
Först ut är Zebrarummet, som kommer 22 augusti. Och 29 augusti är det premiär för den nya originalserien som vänder sig till unga, Threesome.
I Threesome möter vi det unga paret David (Simon Lööf) och Siri (Matilda Källström) hamnar efter en våt kväll på stan i säng med konststudenten Camille (Alma Jodorowsky) …
Först verkar allt spännande, men när Siri vaknar upp dagen därpå och ser sin sovande pojkvän hålla om Camille, växer en svartsjuka inom henne som visar sig bli svår att kontrollera. Hon börjar från den stunden att ifrågasätta både hennes relation med David och sina egna mål med livet.
En komplett lista över alla nya titlar på de största strömningstjänsterna hittar du här. Mycket nöje – och njut av återstoden av sommaren. Och har du inte gjort det ännu så se till att du får dig dina vaccindoser! 😊
Läs alla artiklar i 1 månad för 49 kr
Få tillgång till alla plus-artiklar samt hela testarkivet.
ingen bindningstid
Vill du beställa tidningen? Klicka här
Redan prenumerant?
Logga in