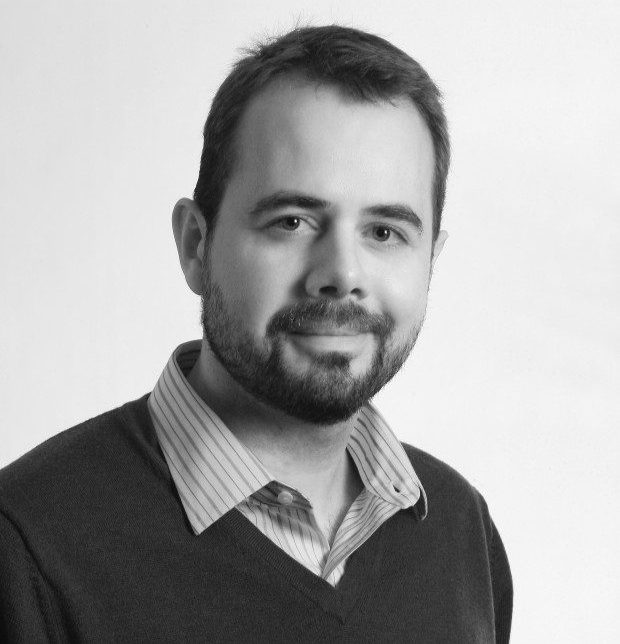 Tor Aavatsmark
Publicerad

2022-03-08 - 00:26
77 år efter andra världkrigets slut, härjas återigen Europa av ett blodigt, meningslöst krig. Som tur är (för vårt eget psykes del) har vi lagt coronapandemin bakom oss, och kan se framåt mot våren som är precis runt hörnet – men med Ukrainakriget som ridå blir det en dyster vår.
Behöver du, som oss andra, lite avkoppling från alla de förfärliga nyheter som för närvarande fyller mediebilden, så kan du "fly" in i en bra film eller serie för en liten stund och låta tankarna vandra.
Netflix
Ironiskt nog så har den största streamingtjänsten en dystopisk krigsthriller på marstablån.
I den svenska filmen "Svart krabba" har Sverige ockuperats av en främmande makt (Ryssland), där Noomi Rapace, Jakob Oftebro & Co måste leverera ett dödligt paket mitt i fiendens läger. Färden äger rum under vintern, över spegelblank, osäker is.
Global premiär den 18 mars.
Innan dess kan du se en annan nordisk produktion. Nikolaj Coster Waldau (Game of Thrones) kan du nu uppleva som polaräventyrare i Against the Ice.
Filmen hade premiär i förra veckan.
Den 11 mars kommer Ryan Reynolds nya film, The Adam Project.
Filmen berättar historien om den rappkäftade piloten Adam (Reynolds), som måste åka tillbaka i tiden för att rädda världen. I 2022 träffar han på sin 12-åriga version av sig själv.
Den största lanseringen från Netflix i mars är antagligen den andra säsongen av Bridgerton.
Som en vällyckad blandning av Dynastin, Askungen, Farligt begär och Downton Abbey, och med en touch av Fifty Shades of Grey, ble Bridgerton en braksuccé när Netflix lanserade serien under julen 2020.
I den andra säsongen av Bridgerton följer vi den romantiska historien om Lord Anthony Bridgertons (Jonathan Bailey) jakt efter kärlek. Han är den äldsta av syskonen i familjen Bridgerton och ger sig ut på ett uppdrag för att hitta en lämplig fru.
Anthony drivs av sin plikt att upprätthålla familjenamnet, men hans höga krav gör det svårt att hitta en aktuell debutant – tills Kate (Simone Ashley) och hennes yngre syster Edwina Sharma anländer från Indien.
Se mer av månadens Netflix-höjdpunkter här:
Disney+
Disney+ bjuder på en varierad marsmeny, där de minsta i familien garanterat kommer kunna glädjas av den nya Disney/Pixar-filmen Turning Red (Röd).
Ursprungligen hade den en planerad biopremiär, men släpps nu istället direkt för streaming (inkluderat i ditt vanliga månadsabonnemang).
Filmen är ett barndomsdrama, centrerad kring tonåringen Mei Lee (Rosalie Chiang) som har en särskilt överbeskyddande mamma. När Mei Lee sedan får nog (vilket inte är så ovanligt…), och låter sitt sinne ta över, förvandlas hon till en röd pälsprick.
Premiär den 11 mars.
Musikalfans kan glädjas över Steven Spielbergs version av klassikern West Side Story.
Premiären var den 2 mars.
Horrorfans (inklusive Armie Hammer…) kan se fram emot den nya rysaren Fresh.
Filmen följer Noa (Daisy Edgar-Jones) som möter den förföriska Steve (Sebastian Stan) i en matbutik och – trots hennes frustration över datingappar – tar chansen på att ge honom sitt nummer. Efter första dejten blir Noa förtjust i honom, och accepterar Steves invit till en romantisk helgutflykt. Här får hon en överraskning när hon upptäcker att hennes nya älskare har hållit en ovanlig hunger dold för henne…
Premiär: 4 mars.
Månadens definitiva höjdpunkt från Musse Pigg & co är den nya Marvel-serien Moon Knight!
Den nya serien handlar om den vardaglige Steven Grant (Oscar Isaac, Star Wars). Han lever ett enkelt liv och jobbar i en presentbutik, men plågas av upprepade blackouts och minnen från ett annat liv.
Steven upptäcker att han har en dissociativ identitetsstörning (flera personligheter) och delar kropp med legosoldaten Marc Spector.
När Stevens/Marcs fiender samlas mot dem måste de navigera sina komplexa identiteter under tiden de kastas in i ett dödligt mysterium bland Egyptens mäktiga gudar!
Premiär den 30 mars.
Missade du Guillermo del Toros nya cineastiska pärla av en film, så kan du se Bradley Cooper, Rooney Mara och Cate Blanchett i Nightmare Alley från den 16 mars.
HBO Max
Fifty Shades of Grey-stjärnan, Jamie Dornan, kan du se i den nya miniserien The Tourist.
En brittisk man (Dornan) vaknar upp, skadad, i Australiens ödemark, utan något minne alls. Nu måste han kämpa för att få tillbaka minnet, innan hans förflutna hinner ikapp honom.
Premiär den 3 mars.
Stjärnteamet John C Reilly, Jason Clarke, Quincy Isaiah, Solomom Hughes, Adrien Brody, Sally Field, Hadley Robinson, Julianne Nicholson, Lisa Gay Hamilton och Michael Chiklis kan du se i den nya serien om Lakers-dynastiet.
Miniserien Winning Time: The Rise of the Lakers Dynasty har premiär den 7 mars.
Du kan vältra dig i komediserien om svenska kvinnors sexliv (eller brist på ett), i medelålderskris-serien Lust.
Sofia Helin (Bron), Anja Lundqvist, Julia Dufvenius och Elin Klinga spelar huvudrollerna i Lust – en smärtsamt ärlig komedi om kvinnor i 40-årsåldern som kämpar för att hålla lusten vid liv i en sexuellt frustrerad värld.
Komediserien har global premiär den 18 mars.
Om du missade ödlefejden på bio, kan du streama Godzilla: King of the Monsters från den 30 mars.
Michael Dougherty står för regin, och i huvudrollerna ser vi Kyle Chandler (Mayor of Kingstown) och Millie B. Brown (Stranger Things).
Prime Video
Sci-fi-fans kan glädjas över andra säsongen av originalserien Star Trek: Picard, med legendariske Patrick Stewart i huvudrollen.
Säsong 2 släpptes på Prime Video den 4 mars.
Ben Affleck och Ana de Armas (Blade Runner 2049, No Time to Die) har huvudrollerna i den erotiska thrillern Deep Water.
Svartsjuka, misstro och förbittring är på väg att riva isär New Orleans-parets äktenskap. Regin på denna nervpirrande thriller står Adrian Lyne (9 1/2 vecka, Farlig förbindelse, Ett oanständigt förslag och Unfaithful) för – så detta är en genre han bör klara galant 😉
Premiär den 18 mars.
Apple TV+
«Äppelfansen» kan bland annat glädjas åt säsong 2 av den kritikerhyllade animationskomediserien Central Park. Sjung med!
Premiär den 4 mars.
Personligen ser vi mycket mer fram emot att skåda excentriske Jared Leto och eldiga Anne Hathaway i WeCrashed.
Inspirerad av riktiga händelser – och kärlekshistoren mitt i alltihop. WeWork växte från ett enkelt coworking-rum till ett globalt varumärke värt 47 miljarder dollar på under ett decennium. Sedan, på mindre än ett år, kollapsade värdena. Vad hände?
Premiär den 18 mars.
Paramount+
Den nyaste streamingtjänsten lockar sina abonnenter med den gaminginspirerade serien Halo.
Den nya sci-fi-serien har inspirerats av Xbox-spelet med samma namn – ett spel som har sålts i vansinniga 82 miljoner exemplar.
Premiär den 24 mars.
Dagen efter (25 mars) släpps den nya dramakomedi-serien The Game.
Amerikansk fotboll i Las Vegas är tematiken – ihopflätat med berömmelse, rikedom och (självfallet) kärlek.
Men, det du ABSOLUT ska lägga din tid på från Paramount+ i mars, är Taylor Sheridans säsongfinal av det fantastiska western-eposet: 1883!
Du kan se den från 7 mars!

Viaplay
Vår streamingtjänst här på hemmaplan bjuder bland annat på två nya originalserier, samt säsong 6 av Outlander i mars.
Från 7 mars kan du streama säsong 6 av den historiska dramaserien Outlander, där förhållandet mellan Claire Randall och soldaten Jamie Frasier står centralt.
När Claire Randall (Caitríona Balfe) är på semester i Skottland i 1945, besöker hon en stencirkel, där hun plötsligt teleporteras tillbaka till 1743 och ett Skottland präglat av krig och katastrofer. Hon blir kidnappad, och möter senare den skotska soldaten Jamie Fraser (Sam Heughan), som hon förälskar sig i och som ska forma hennes liv i en helt ny riktning.
Dramaserien The Holiday kan streamas från den 13 mars.
I miniserien möter vi Kate (Jill Halfpenny). När hon fyller 40 år väljer hon att bjuda med sig nära vänner och familj till Malta. Men den idylliska semestern vänds upp och ner när hon upptäcker ett mystiskt meddelande på sin man Seans (Owen McDonnell) telefon, som indikerar att han har en affär med en av hennes väninnor.
Kate försöker att ta reda på sanningen, men inser för sent att uppgiften är större än hon kunde ha anat – och att någon är redo att mörda för att hålla hemligheten dold.
21 mars kan sportintresserade se dokumentärserien om den tidigare världsettan i tennis, Caroline Wozniacki och hennes make, den före detta NBA-spelaren David Lee.
Wozniacki & Lee handlar om paret efter att de har avslutat sina proffskarriärer. Nu står de inför ett helt nytt och spännande liv som pensionerade elitidrottsutövare och föräldrar, efter att dottern Olivia föds. Den nya tillvaron ger verkligen tid för reflektion över det liv som de båda levde som framåtsträvande elitidrottsutövare.
Komplett lista över alla nya titlar hos de största streamingtjänsterna ser du här nedanför. Trevlig streaming, och en riktigt bra vår 😊