Äntligen är höstmörkret här!
Visst är det skönt med sommarsol, lata dagar, surrande bin och svalkande dopp – gärna följt av grillning och en kall öl (eller tre) på terrassen. Men även de eviga skandinaviska sommardagarna måste förr eller senare ta slut. Och på hösten är det dags för inomhustid (ackompanjerad av skyhöga elpriser…) när vi kan krypa ihop i soffan och titta på en fascinerande serie eller en häftig actionfilm en mörk kväll.
Höstsäsongen är traditionellt sett högsäsong för TV-tittande, men många av streamingtjänsterna har nog redan bränt det mesta av sitt "krut" (med serier som House of the Dragon och Sagan om ringen: Maktens ringar), så oktober ser faktiskt relativt trögt ut när det gäller extatiska nyheter.
PS! Glöm inte Ukrainas kamp mot krigsförbrytaren Ryssland. Här kan du donera pengar till det livsviktiga hjälparbetet för Ukraina!
Disney+
Nu har Disney-konglomeratet blivit den största streamingaktören av dem alla, sedan de petade ner Netflix från tronen i juli.
Musse Pigg & Co inleder månaden (3/10) med den efterlängtade säsongsavslutningen av The Walking Dead.
Den här säsongen hamnar grupperna i okontrollerbara situationer, där faror lurar runt varje hörn – både döda och levande …
Den 5 oktober kom den nya dramaserien The Bear, där hela säsong 1 släpptes på premiärdagen. Den har tagits emot mycket väl utomlands, som en riktig feel-good-serie.
I The Bear följer vi Carmen "Carmy" Berzatto (Jeremy Allen White), en ung kock från gourmetvärlden, som återvänder hem till Chicago för att driva familjens smörgåsbutik – The Original Beef of Chicagoland – efter ett tragiskt dödsfall i familjen. I en värld som är väldigt annorlunda än den han är van vid måste Carmy balansera den brutala verkligheten som småföretagare, med viljestark och anti-auktoritet-personal i köket, och en ansträngd relation med sin familj, samtidigt som han hanterar konsekvenserna av sin brors självmord.
Den 14 oktober släpps en modern, komisk version av Romeo & Julia: Rosaline.
Rosaline är en ny knorr på Shakespeares klassiska kärlekshistoria, berättad genom ögonen på Julias kusin, som även råkar vara ett av Romeos senaste romantiska intressen. Rosaline blir förkrossad när Romeo träffar Julia och börjar ägna sin uppmärksamhet åt henne i stället. Då kommer Rosaline på en plan för att förhindra den berömda romansen och vinna honom tillbaka.
Senare i oktober släpps en ny animerad Star Wars-serie: Star Wars: Tales of the Jedi kan streamas från 26 oktober.
Vi påminner också om att den mycket populära Star Wars-serien Andor fortfarande är inne på säsong 1 på Disney+!
Läs också
Grunden till upproret!
Disney fortsätter att expandera och fördjupa Star Wars-universumet. Och lyckas väl.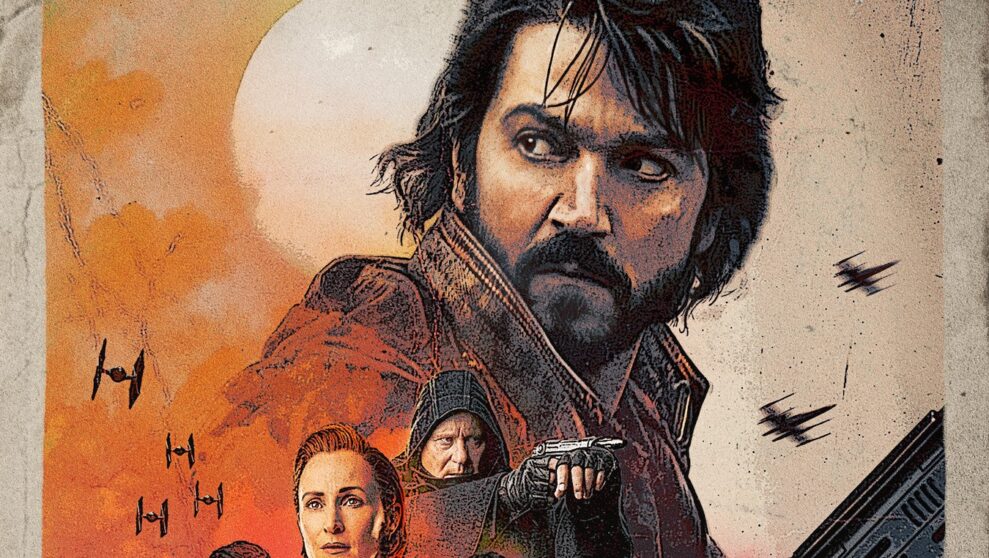 PS! Den norska Oscarsfilmen Kon-Tiki finns på Disney+ från och med den 14 oktober.
Netflix
Netflix bjuder på ytterligare en ny nordisk serie i oktober, i The Playlist kan man hänga med på entreprenörsfasen bakom världens största streamingtjänst, Spotify.
2004 hade den svenske dataprogrammeraren Daniel Ek (Edvin Endre) precis cashat in 10 miljoner för sitt tech-företag (programmatisk annonsering) och letade efter nya internetområden som han kunde lägga sin expertis, och sina pengar, på. Tillsammans med tech-investeraren Martin Lorentzon (Christian Hillborg), Sveriges svar på Jordan "The Wolf of Wall Street" Belfort, lade de sin kärlek på musikbranschens förlegade affärsmodell – och satsade på att utveckla världens bästa musikstreamingtjänst. Och den skulle vara gratis för användarna.
Serien om den svenska entreprenörsframgången kan streamas från och med den 13 oktober.
Den 7 oktober kan du se dokumentären och historien bakom serien Dahmer – Monster: The Jeffrey Dahmer Story, Conversations With a Killer: The Jeffrey Dahmer Tapes.
Joel Edgerton och Sean Harris ser du i det psykologiska kriminaldramat The Stranger från den 19 oktober.
Jessica Chastain och Eddie Redmayne spelar huvudrollerna i originalfilmen The Good Nurse.
Dramafilmen är regisserad av danske Tobias Lindholm (som bland annat har skrivit manus till En runda till). Premiär den 26 oktober.
Se mer om Netflix oktoberpremiärer här:
HBO Max
Stabile Hugh "Dr. House" Laurie få vi återse i den andra säsongen av sci-fi-komediserien Avenue 5 den 11 oktober.
Avenue 5 tar oss med till en framtid när rymdturismen har blivit verklighet och en lukrativ industri. Kapten Ryan Clark (Laurie) hamnar på djupt vatten när hans lyxrymdskepp, som ägs av Herman Judd (Josh Gad), kastas ur kurs. Vad som skulle ha varit en åtta veckor lång kryssning förvandlas till en åttaårig resa. I säsong två har det gått fem månader sedan det misslyckade försöket att vända skeppet.
Säsong 2 av dokumentärserien The Vow har premiär den 18 oktober.
I juni 2019 dömdes NXIVM-grundaren Keith Raniere för utpressning, människohandel, tvångsarbete, identitetsstöld och produktion och innehav av barnpornografi. Han dömdes till 120 års fängelse.
Del två av The Vow handlar om den federala rättegången mot Raniere och ger tittarna en exklusiv inblick i kultledarens inre krets, inklusive medgrundaren av NXIVM, Nancy Salzman.
En av förra årets absolut bästa TV-serier handlade om det till synes "komplicerade" livet för rika, vita amerikaner på en av Mauis finaste lyxresorter: The White Lotus.
Vi mötte föraktade, bortskämda, delvis verklighetsfrämmande amerikaner som fick sin Hawaii-semester förstörd av bagateller, dränkte sig i självömkan eller småaktiga familjebråk. Ett omaka gäng jetsettare på väg till sin drömsemester på den smaragdgröna paradisön Maui. Gemensamt för dem alla var superförmögenheter – och ett allmänt missnöje med livet, familjen och sig själva.
Serieskaparen Mike White hade tänkt sig, och planerat, serien som en fristående miniserie. Men, som den så fint heter: "Due to popular demand" förnyades serien, och redan måndagen den 31 oktober kan du streama säsong 2 på HBO Max.
Den här omgången är vi inte längre på Hawaii, utan på The White Lotus resort på maffiaön Sicilien, allra längst ner i stöveln i det soliga, charmiga Italien. Den enda återvändande huvudrollsinnehavaren är den neurotiska, självcentrerade, kraftigt alkoholiserade (men ack så befriande njutbara) Tanya McQuoid (Jennifer Coolidge).
Huvudattraktionen på HBO Max i oktober är dock inte en helt ny serie, utan avsnitt 8, 9 och 10 (säsongsavslutningen!) av den förträffliga fantasyserien House of the Dragon (prequel-serien till Game of Thrones).
Avsnitten släpps den 9, 16 och 23 oktober.
Läs också
Drakens tidsålder
HBO Max satser stort på att prequel-serien till Game of Thrones ska lyfta streamingtjänsten till gamla höjder. Det tror vi att den gör!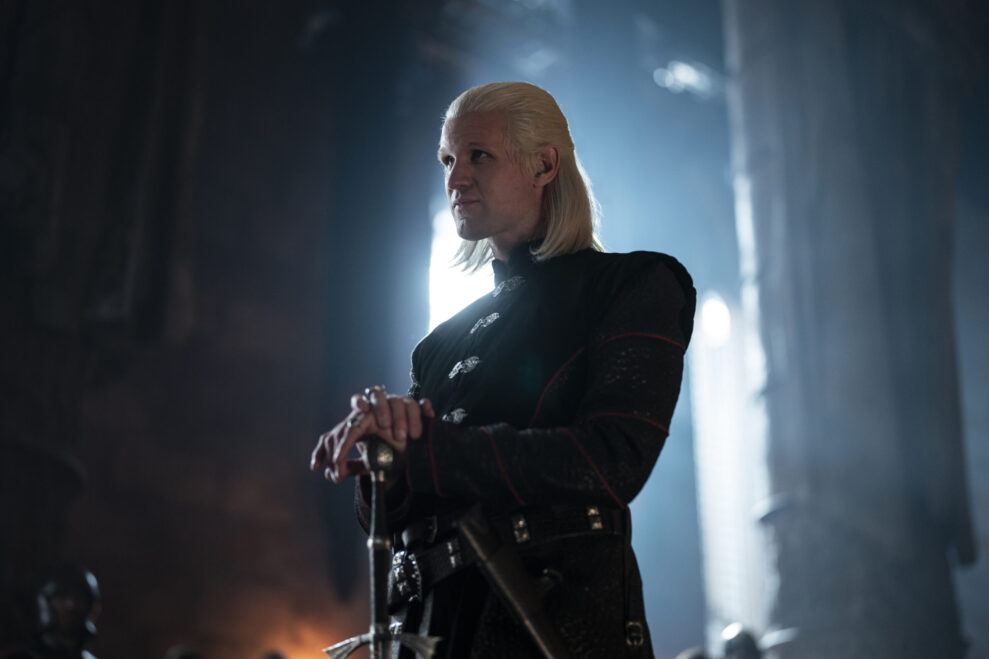 Prime Video
Jezz Bezos Prime Videos starkaste kort i streamingkriget i höst är definitivt säsong 1 av gigantomani-serien Sagan om ringen: Maktens ringar.
I morgon kan du streama avsnitt 7, medan det 8:e – säsongsfinalen! – har premiär fredag ​​den 14 oktober.
Andra nyheter är medeltidsdramat Catherine Called Birdy, regisserat och skrivet av Lena "Girls" Dunham.
Året? 1290. I den medeltida engelska byn Stonebridge är Lady Catherine (känd som Birdy) det yngsta barnet till Lord Rollo och Lady Aislinn. Hennes lekplats är Stonebridge Manor, ett hus som, liksom hennes familj, har sett bättre dagar. I ekonomisk nöd och girighet ser Rollo sin dotter som vägen ut ur ekonomisk ruin, genom att gifta bort henne till en rik man för pengar och mark. Men Birdy är, som alla stora tonårshjältinnor, livlig, smart och äventyrlig – och redo att undvika alla friare som kommer i hennes väg, på allt mer geniala sätt.
Äventyrsfilmen har premiär den 7 oktober.
Från samma dag kan du se Sean "Game of Thrones" Bean i det känslomässiga fängelsedramat Time.
Mark Cobden (Bean) är plågad av skuld efter att ha dödat en oskyldig man av misstag. Efter att ha accepterat ett fyraårigt fängelsestraff och blivit separerad från sin familj träffar han Eric McNally (Stephen Graham), en omtänksam fångvaktare som gör sitt bästa för att skydda dem han ansvarar för. Men när en av de farligaste fångarna får reda på hans svaghet ställs Eric inför ett omöjligt val: mellan hans principer och hans familj.
Betydligt mer "kommersiell" än förmodligen den nya sci-fi/thriller-serien The Periheral, med tuffa Chloe G. Moretz i huvudrollen.
Flynne Fisher (Moretz) bor på landsbygden i södra USA och arbetar på den lokala 3D-printarbutiken samtidigt som de tjänar lite välbehövliga extrapengar genom att spela VR-spel för rika människor. En natt tar hon på sig ett headset och befinner sig plötsligt i det futuristiska London – en elegant och mystisk värld, förföriskt annorlunda än hennes egen slitsamma tillvaro. Men det här är inte som andra spel hon har spelat tidigare. Flynne börjar inse att det inte är en virtuell verklighet … det är på riktigt.
Serien har premiär den 21 oktober.
Viaplay
En av 90-talets riktigt bra serier är äntligen tillbaka!
Vår nordiska streamingtjänst bjuder på riktig oktobergodis med originalserien Riket Exodus. I serien får Lars von Trier äntligen avsluta sin unika serie om Rigshospitalet i Köpenhamn.
Exodus blir den sista säsongen av den ikoniska serien och den här vändan dyker kända namn som Mikael Persbrandt, Tuva Novotny och Alexander Skarsgård upp.
Spökhistorien om sjukhuset där ondskan har fått fäste, och läkarvetenskapen har sin dagliga kamp med sig själv, med svenskarna och det övernaturliga och oförklarliga i en blandning av skräck och skratt. I den nya säsongen söker sömngångaren Karen (Bodil Jørgensen) svar på seriens olösta frågor för att rädda sjukhuset från undergång. Karen somnar en natt och hamnar mystiskt framför sjukhuset. Porten till kungariket har börjat öppnas igen. Premiär: 9 oktober.
PS! I samband med produktionen av Riket Exodus har Riket I och II genomgått en grundlig restaurering, så att alla säsonger nu kan streamas i högsta kvalitet, till både gamla och nya fans.
Säsong 2 av Stella Blómkvist går redan att se.
Viaplays första isländska originalserie tog tittarna med storm 2017. I uppföljaren spelar Heida Reed (Poldark) återigen den smarta och hänsynslösa försvarsadvokaten Sella Blómkvist. Hon jobbar i Reykjavik och använder sina egna speciella metoder för att leverera rättvisa.
Mot slutet av månaden, den 21 oktober, kan du se Susan Sarandon och Anna Friel i säsong 1 av countrydramat Monarch.
Apple TV+
Huvudattraktionen från Apple i oktober är filmatiseringen av braksuccéromanen Shantaram.
Serien bygger på den internationella bestseller-romanen av Gregory David Roberts och följer en flykting vid namn Lin Ford (Charlie Hunnam) som vill gömma sig i 1980-talets livliga och kaotiska Bombay. Ensam i en okänd stad kämpar Lin för att undvika problemen han flyr från. Efter att ha fallit för en gåtfull och spännande kvinna vid namn Karla måste Lin välja mellan frihet eller kärlek och de komplikationer det medför.
Premiär redan den 14 oktober.
Vi vill definitivt rekommendera att se Ethan Hawke och Ewan McGregor i den svarta dramakomedin Raymond & Ray.
Filmen följer halvbröderna Raymond och Ray som har levt i skuggan av en fruktansvärd pappa. På något sätt har de fortfarande ett sinne för humor och hans begravning är en chans för dem att hitta tillbaka till sig själva. Det är ilska, det är smärta, det är dårskap, det kan vara kärlek, och det är definitivt gravgrävande.
Premiär den 21 oktober.
PS! Musikälskare kan streama Armstrong-dokumentären Louis Armstrongs Black & Blues från den 28 oktober.
Dokumentären ger en intim och avslöjande syn på den unika musikern, presenterad genom en lins av arkivmaterial och aldrig tidigare hörda heminspelningar och personliga samtal. Filmen, regisserad av Sacha Jenkins, hedrar Armstrongs arv som jazzens grundare.
SkyShowtime
Nykomlingen (som ersatte Paramount+ förra månaden) har fortfarande ett relativt smalt utbud av nya titlar – så vi trillar inte direkt baklänges när vi ser vad som släpps i oktober.
Säsong 1 av fantasydramat Vampire Academy släpps den 10 oktober.
En berättelse om vänskap, romantik och farligheter. I en värld av privilegier och glamour utvecklas två unga kvinnors vänskap, trots deras slående olika bakgrund, när de förbereder sig för att slutföra sin utbildning och gå med i vampyrsamhället. Den ena är en mäktig kunglig, den andra hälften vampyr.
Tja, vad ska man säga ..?
Från samma datum kan du se den lovande skräckserien Let the Right One In.
Inspirerad av den ursprungliga svenska romanen (och filmen) Låt den rätte komma in följer serien Mark (Demián Bichir) och hans dotter Eleanor, vars liv förändrades för alltid 10 år tidigare när hon förvandlades till en vampyr.
Inlåst som 12-åring, kanske för alltid, lever Eleanor ett slutet liv, kan bara gå ut på natten, samtidigt som hennes pappa gör sitt bästa för att ge henne det mänskliga blodet hon behöver för att överleva.
Dessutom kan du streama de två filmerna Sing 2 (18/10) och The Lost City (25/10) på SkyShowtime under oktober.
Läs också
Lanseras idag: SkyShowtime
SkyShowtime ersätter strömningstjänsten Paramount+ och erbjuder filmer och serier från bland annat Paramount och Universal Pictures.
Här är den kompletta listan över alla nya titlar från de största streamingtjänsterna. Mycket streaming-nöje – och ha en riktigt bra höst 🙂
.