Med julhögtiden precis runt hörnet, och de sorgliga utsikterna till strängare karantänrestriktioner, måste vi lita på streamingtjänsterna för att hitta underhållning i december.
De sju största av dem har ett stort, och varierat, decemberutbud.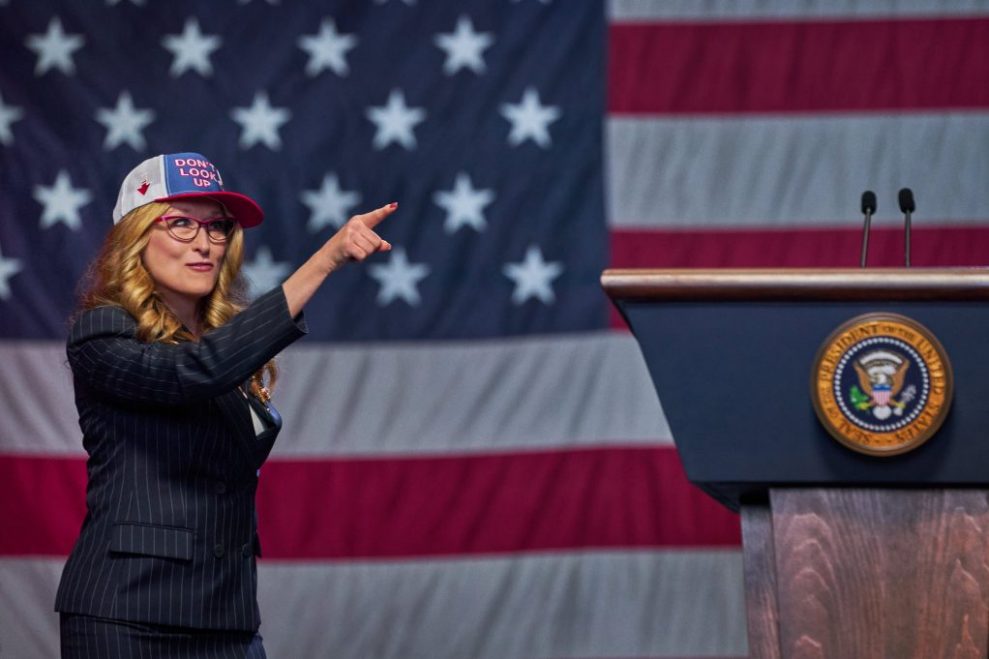 Netflix
Den största av dem alla kickstartade månaden (1/12) med en av årets starkaste filmer: The Power of the Dog. Benedict Cumberbatch levererar här en av sina starkaste roller, som en über-macho cowboy.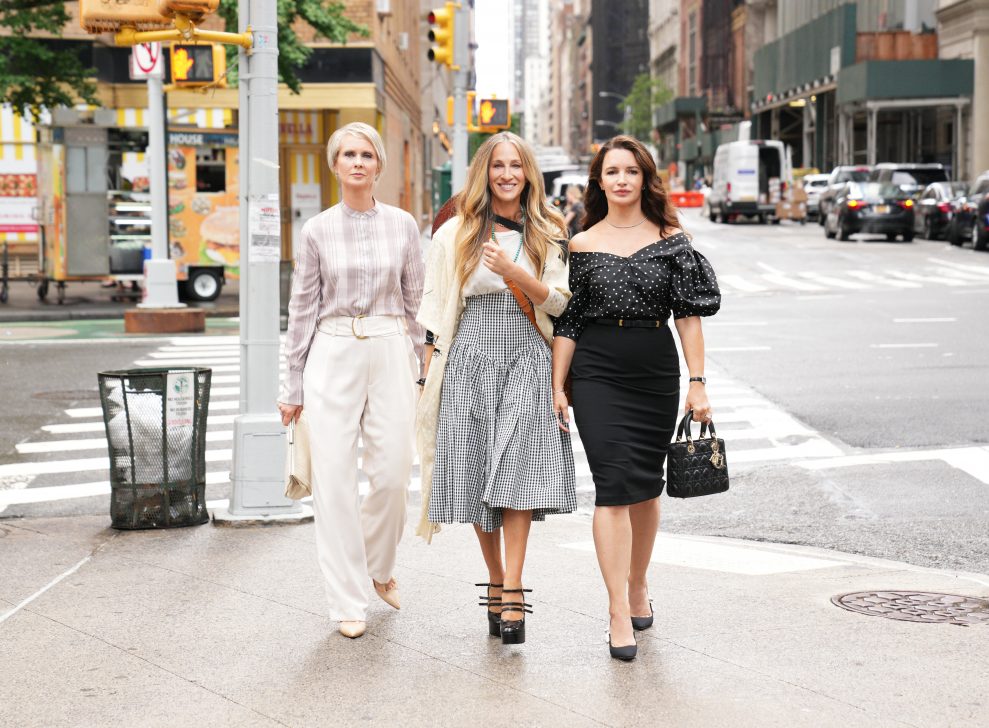 Filmerna Single all the Way och Dark Waters finns redan ute.
Andra filmhöjdpunkter är Voir (6/2), The Unforgivable (10/12) och italienska The Hand of God (15/12).
På självaste julafton kan du se några av årets bästa, roligaste och mest skrämmande filmer: Don't Look Up. Leonardo DiCaprio, Jennifer Lawrence, Meryl Streep och Jonah Hill briljerar i denna satiriska komedi.
Säsong 5, del 2 av den spanska kriminalserien Papirhuset släpptes redan den 3 december. Sedan är det nog många som väntar på att få se Henry Cavill i andra säsongen av The Withcer, premiär 17 december.
Den norska serien Bortført har premiär på Netflix den 10 december medan säsong 2 av publiksuccén Emily in Paris släpps den 22 december.
I slutet av månaden (29/12) får du inte missa den nya, väldigt charmiga, svenska serien Folk med ångest.
Disney+
Månadens absoluta höjdpunkt från Mickey Mus & co är den nya Star Wars-serien The Book of Boba Fett. Kommer vara tillgänglig från 29 december.
Andra höjdpunkter är The Big Leap (1/12), Ron Out of Action och säsong 1-2 av Back to Life (15/12).
HBO Max
HBO Max slår till med uppföljaren av den norska komedikriminalfilmen Beforeigners, säsong 2 (5/12). Tyvärr en mycket mindre rolig, och intressant, säsong än den första.
https://youtu.be/v_rCXOIAGUo
Fans av Sex and the City kan se fram emot en ny återförening med Carrie, Charlotte och Miranda i uppföljningsserien And Just Like That … har premiär den 9 december.
Andra höjdpunkter är Landscapers (8/12), Hacks (15/12) och Station Eleven (17/12).
Prime Video
Inte särskilt spännande nyheter från Jeff Bezos & Co den här månaden, men vi har höga förväntningar på thrillern Encounter  (10/12).
Den sjätte (och sista) säsongen av sci-fi-serien The Expanse släpps den 10 december.
Nicole Kidman som Lucille Ball kan vara en upplevelse, Being the Ricardos har premiär den 21 december.
Apple TV+
Det släpps faktiskt inga nya titlar på Apple TV+ i december (!), Men om du ännu inte har kollat in den nya sci-fi-serien Invasion, rekommenderas den.
Det 10:e (och sista) avsnittet av säsong 1 släpps den 10:e december.
Paramount+
Barnfilmen PAW Patrol: The Movie (direkt från bion) lanserades på Paramount+ den 1 december.
Den nya sångtävlingen Queen of the Universe, med den brittiske talkshowkungen Graham Norton som programledare, kommer 10/12.
Whoopi Goldberg, Alexander Skarsgård och James Marsden spelar i den nya postapokalyptiska Stephen King-serien The Stand som har premiär den 17 december.
Säsong 1-9 av 1990-talsfavoriten The King of Queens kommer också att släppas, liksom ett antal filmklassiker, som Mean Girls, Quentin Tarantinos Jackie Brown, Anchorman-filmerna, Sin City, Falling in Love (med Robert De Niro och Meryl Streep), Clueless och Paolo Sorrentinos Youth.
PS! Om du inte såg Bryan Cranstone i den riktigt bra kriminalserien Your Honor på HBO Nordic tidigare i år kan du se den på Paramount+ från och med den 7 december.
Viaplay
Bland månadens nyheter på vår nordiska streamingtjänst är det säsong 2 av kriminalserien Wisting (26/12) som väcker mest intresse.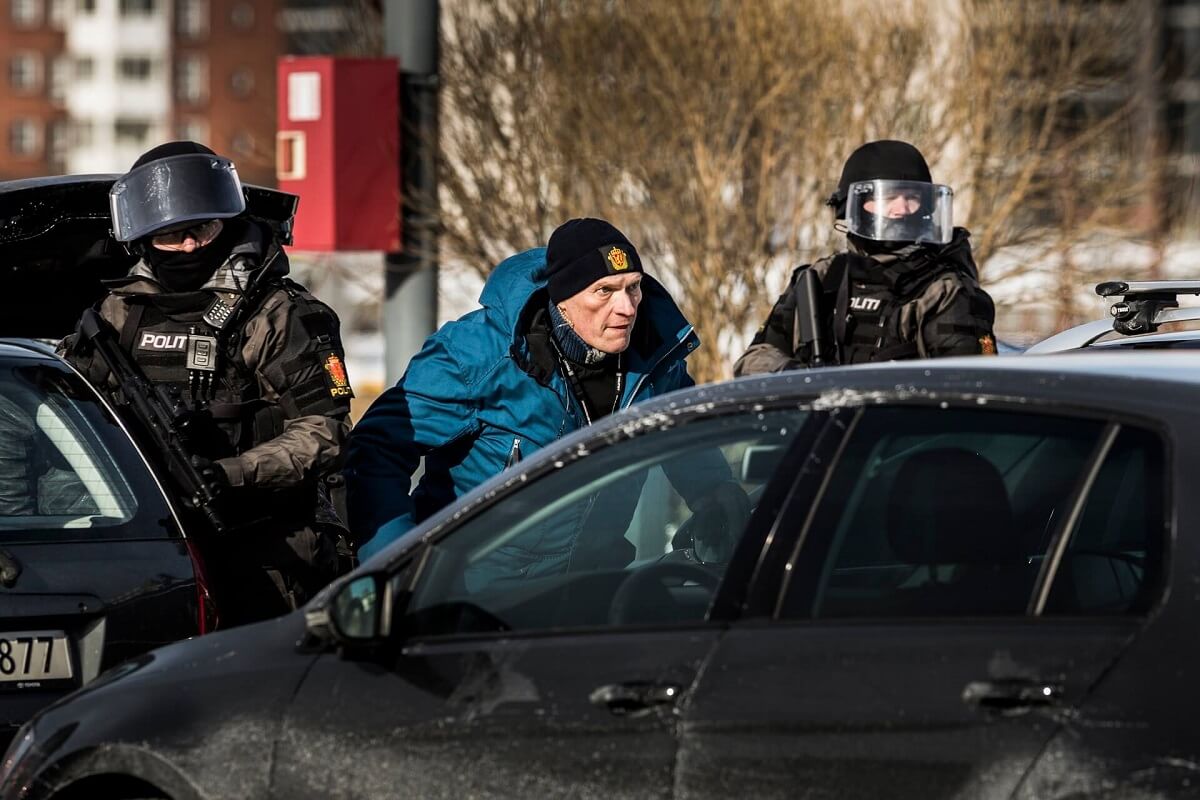 I rollerna finns bland annat Sven Nordin, Mads Ousdal och Thea Green Lundberg.
För en komplett lista över alla nya titlar hos de största streamingtjänsterna, se nedan. Glad streaming – och en riktigt god jul 😊