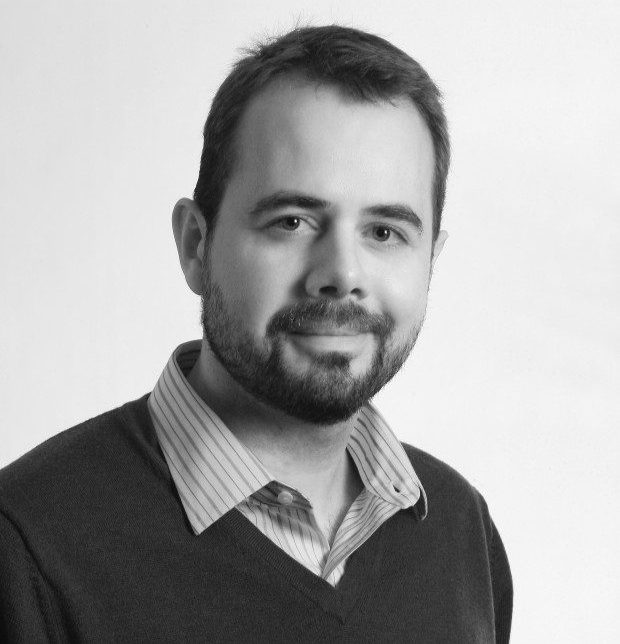 Tor Aavatsmark
Publicerad

2022-05-05 - 00:04
Äntligen är de långa, varma, solfyllda sommardagarna precis runt hörnet. Men skulle det hända att det kommer en blåsig, regnig kväll, så är det skönt att kunna dra sig tillbaka till favoritfåtöljen inomhus och avnjuta en bra serie eller film.
Trots att vi nu är på god väg in i den efterlängtade sommarsäsongen, så erbjuder fortfarande de stora streamingtjänsterna ett omfattande, nytt urval. Och med den ständigt tilltagande konkurrensen så har de inte så många andra val.
PS! Här kan du donera pengar till det livsviktiga hjälparbetet för Ukraina!
Netflix
Den absolut största titeln på Netflix i maj är utan tvekan del 1 av fjärde säsong av Stranger Things.
Stranger Things tog i 2016 publiken, och filmrecensenter, med storm.
I en skön mix/hyllning av Steven Spielberg och Stephen King tar serien oss med tillbaka till mitten av 80-talet, där vi lär känna de fyra nördarna Will (Noah Schnapp), Mike (Finn Wolfhard), Dustin (Gaten Matarazzo) och Lucas (Caleb McLaughlin) – och, femte hjulet på vagnen, Eleven (Millie Bobby Brown).
I säsong 4 befinner vi oss i 1986, och Eleven skriver ett brev till Mike, 185 dagar efter att hon flyttade från lantliga Hawkins till Kalifornien.
Det har gått sex månader sedan Battle of Starcourt, som ledde till stor skräck och förödelse i Hawkins. Kompisgänget, som är separerade för första gången, kämpar med efterdyningarna av slaget och försöker samtidigt navigera komplexiteten med gymnasiet. I denna sårbara tid dyker ett nytt och skrämmande övernaturligt hot upp, som kommer med ett fruktansvärt mysterium som – om det löses – äntligen kan sätta stopp för skräcken i Upp och ner-världen.
Det är vår och Eleven ser fram emot att fira vårlovet "spring break" tillsammans med gänget – sedan händer det verkligen grejor…
Säsong 4 delas upp i två delar:
Stranger Things, säsong 4 – del I: 27 maj 2022
Stranger Things, säsong 4 – del II: 1 juli 2022
När det kommer till det mer lokala innehållet ser vi verkligen fram emot att kunna skåda Bill Skarsgård som eklatant seriebankrånare i biografiserien om mannen som står bakom fenomenet Stockholmssyndromet, Clark Olofsson.
Serien är baserad på Clark Olofssons självbiografi Vafan var det som hände, om playboy-rånaren som utförde rån över hela Europa och som återkommande gånger rymde från fängelser.
Miniserien Clark har premiär 5 maj – detta kommer bli bra!
Fans av kriminalserien Bosch, som i åratals har uppnått succé med Titus Welliver i hovedrollen, på HBO Max och Amazon Prime, kan nu se fram emot spin off-serien om hans halvbror.
Michael Connelly har skrivit hela 23 böcker (den senaste, "The Dark Hours", gavs ut i 2021) om arbetsnarkomanen som har en benägenhet att operera i gråzoner, Hieronymus "Harry" Bosch; men han har också skrivit en bokserie om Bosch's halvbror Mickey Haller.
6 böcker om Haller har så långt getts ut, i tillägg har han haft biroller i flera av Bosch-böckerna.
Den första boken (2005), The Lincoln Lawyer, filmatiserades i 2011 med Matthew McConaughey i huvudrollen som den gatusmarte advokaten som har sitt kontor i en Lincoln Town Car.
Den "kreative" försvarsadvokaten Mick Haller tar sig an envar klient – bara de kan betala för sig. Stort sett av småkriminell karaktär, så som prostituerade, drogrelaterade saker och våld. Connelly tar oss med in i den amerikanska juridikens irrgångar, genvägar och kryphål, kryphål som få känner bättre än Haller. En advokat som tror på att alla har rätt till en försvarare, och som i mindre grad bryr sig om huruvida de faktiskt är skyldiga eller ej.
Veteranen David E. Kelley är producent på The Lincoln Lawyer (serien), medan Manuel Garcia-Rulfo har huvudrollen som Mickey Haller. Premiär 13 maj.
Något du också bör se är Russell Crowe som synnerligen hetsig förare, i thrillern Unhinged (1/5), samt Rebel Wilson som cheerleader som plötsligt vaknar efter 20 år (!) i koma.
Komedin har världspremiär 13 maj.
Se mer av vad som släpps i maj på Netflix här:
Disney+
I likhet med Netflix har Disney+ en serie på gång som skiljer sig från mängden denna månad; den nya Star Wars-serien, Obi-Wan Kenobi, med Ewan McGregor i huvudrollen.
Efter The Mandalorian och The Book of Boba Fett är den nästa Star Wars-serien på väg. Den 27 maj återvänder Ewan McGregor som Obi-Wan Kenobi.
I serien spelar också Hayden Christensen, som åter är att se i rollen som Darth Vader. Bland de övriga skådespelarna hittar man bland andra Moses Ingram, Joel Edgerton, Bonnie Piesse, Kumail Nanjiani, Indira Varma, Rupert Friend, O'Shea Jackson Jr., Sung Kang, Simone Kessell och Benny Safdie.
Obi-Wan Kenobi är regisserad av Deborah Chow, som vissa kanske känner till från serier som Better Call Saul, The Man in the High Castle och American Gods.
PS! Missa inte Ljud & Bilds exklusiva intervju med Ewan McGregor och Hayden Christensen i samband med Obi-Wan Kenobi-premiären!
Redan 11 maj kan du se säsong 1 av den nya fantasy-/reality-serien The Quest.
Hilary Duff kommer man kunna se i den nya sitcomserien How I Met Your Father. Serien ger lite Friends-känsla.
Säsong 1 har premiär 11 maj.
Mer sugen på saga i en modern inslagning? Vad sägs om Sneakerella? (!) Disney lovar oss här en modern twist på Askungen, i en sneaker-miljö i dagens New York…
Lexi Underwood, Kolton Stewart och John Salley har huvudrollen. Kan streamas från 13 maj. OBS! Inga garantier från oss!
Den populära komikern Amy Schumer spelar i den nya dramakomediserien Life & Beth. Beth är en kvinna som lever det som ser ut att vara ett perfekt liv. Hon har ett vällyckat jobb som vindistributör, är i ett långsiktigt förhållande med en framgångsrik pojkvän och bor på Manhattan.
En oväntad händelse gör att hon inhämtas av sitt förflutna, och hennes liv ändras fullständigt. Genom återblick från tonåren lär Beth mer om vem hon är och vem hon önskar att vara.
Premiär 18 maj.
HBO Max
Det är inte precis ett överflöd av spännande nya titlar på HBO Max i maj, men vi har vissa förhoppningar när det kommer till Rose Leslie (Game of Thrones) och Theo James som respektive Clare och Henry i nyinspelningen av The Time Traveler's Wife (filmatiserad med Eric Bana och Rachel McAdams i 2009).
HBO lovar oss en: "Intrikat och magisk kärlekshistoria, baserad på den bästsäljande romanen av Audrey Niffenegger. Serien berättar historien om Clare och Henry, och utmaningen i deras äktenskap: tidsresor."
Miniserien kan streamas från 18 maj.
Redan 6 maj kan du streama den biografiska kriminalserien The Staircase.
Baserad på den beryktade sanna historien om Michael Peterson, hans stora North Carolina-familj, och hans fru Kathleen Petersons misstänkta dödsfall. Den stjärnspäckade rollistan inkluderar Colin Firth, Toni Collette, Michael Stuhlbarg, Juliette Binoche, Sophie Turner och Parker Posey.
10 maj är det premiär för den franska fantasyserien Visitors.
Värt att lägga tid på är möjligtvis också den nya romantiska dramaserien Conversations With Friends.
Frances, en 21 år gammal collegestudent, och hennes ex-flickvän och bästa vän, Bobbi, framför spoken word-poesi tillsammans i Dublin – där de lär känna författaren Melissa och hennes man Nick. Medan Melissa och Bobbi flörtar öppet med varandra, inleder Nick och Frances en intens hemlig romans som överraskar de båda. Premiär 15 maj.
Bland övriga intressanta titlar hittar vi säsong 3 av Breeders (12/5) och säsong 2 av Hacks (13/5).
Prime Video
Lite torftigt från Jeff Bezos & Co denna månad, men somliga kommer nog vilja följa gänget i The Wilds vidare.
Säsong två av The Wilds fortsätter att följa gruppen med tonåringstjejer som har strandat på en öde ö. Att tjejerna hamnade där var inte en olyckshändelse – de har i all hemlighet rekryterats till ett genomtänkt socialt experiment. Dramatiken ökar i den nya säsongen när det visar sig att tjejerna inte är de enda som är en del av experimentet – en ö med tonåringskillar kämpar också för att överleva, medan de övervakas av experimentets regissör.
Släpps 6 maj.
Då har vi större tro på skådespelarlegenderna J.K. Simmons och Sissy Spacek i dramaserien Night Sky.
Serien följer Irene (Spacek) och Franklin York (Simmons), ett par som för några år sedan upptäckte en källare begravd i sin bakgård, som på oförklarligt sätt leder till en märklig, öde planet.
De har sedan noga vakat över sin hemlighet, men när en gåtfull ung man (Chai Hansen) kommer in i deras liv, blir det snabbt slut på Yorks lugna tillvaro; och den mystiska källaren som de trodde att de kände så väl visar sig vara något mycket större än de någonsin har föreställt sig…
Night Sky har världspremiär den 20 maj.
Apple TV+
Apple lanserar endast 3 (!) nya titlar i maj, men bland dem hittar vi en riktig godbit!
Sommaren 2020 släppte Apple TV+ en av de bästa klassiska spionserierna vi hade sett på länge: Teheran.
Vi slängs rakt in i den evigt infekterade konflikten mellan ärkefienderna Iran och Israel. Israelsk underrättelsetjänst (Mossad) lyckas omdirigera ett jordanskt flygplan för en nödlandning i Teheran, och därmed placera en av sina spioner, Tamara Rabinyan (Niv Sultan), bakom fiendens mur.
Tamara har en uppgift; att hacka sig in i det nationella elnätet så att antiluftvärnsskyddet sätts ut av spel, och därmed ge israeliska F-35I jägarflygplan fritt fram att bomba militära mål i Iran. Den ursprungliga planen slutar i kaos, mord och den iranska underrättelsetjänsten i nacken på Tamara, i tillägg litar hon inte längre på sina egna. Det blir inte lätt att komma på en lösning för att kunna lämna det slutna, och statskontrollerade, landet.
Spionthrillern, skriven av "Fauda"-författare Moshe Zonder, berättar i säsong 2 den spännande historien om Mossad-agenten (Niv Sultan) som nu måste gå djupt undercover på ett farligt uppdrag i Teheran. Ett uppdrag som sätter både henne och alla omkring henne i fara.
6 maj släpps säsong 2 av Teheran – och denna runda får vi se legenden Glenn Close i en av huvudrollerna!
Bland andra intressanta titlar hittar vi The Big Con, säsong 1 (6/5) och säsong 1 av det spanska dramamysteriet Now and Then (20/5).
Paramount+
Den alltid så solide Jospeh Gordon-Levitt har huvudrollen i Super Pumped. Serien berättar historien om den stenhårde, egocentriske, kapitalistiske ledaren för Uber, och hans turbulenta förhållande till sin mentor (Kyle Chandler).
Serien kan streamas från 12 maj.
Den senaste spin off-serien från Star Trek-universumet, Star Trek: Strange New Worlds, har premiär 6 maj.
Sugen på lite mer klassiskt drama? Missa då inte Sigourney Weaver och Margaret Qualley i The Salinger Year.
Filmen handlar om den unga assistenten som jobbar ett år för den kända, dock tillbakadragna, författaren J.D. Salinger (Tim Post). Filmen hade premiär 1 maj.
PS! Om du är en (av de ytterst få) som ännu inte har fått nog av medelmåttiga action-B-filmer med Bruce Willis, så kan du se den fallerade stjärnan i Breach, som också hade premiär 1 maj.
Missa inte heller nyrestaurerade versioner av Gudfadern I-III (tyvärr inte i 4K), samt den nya "bakomfilm"-serien: The Offer.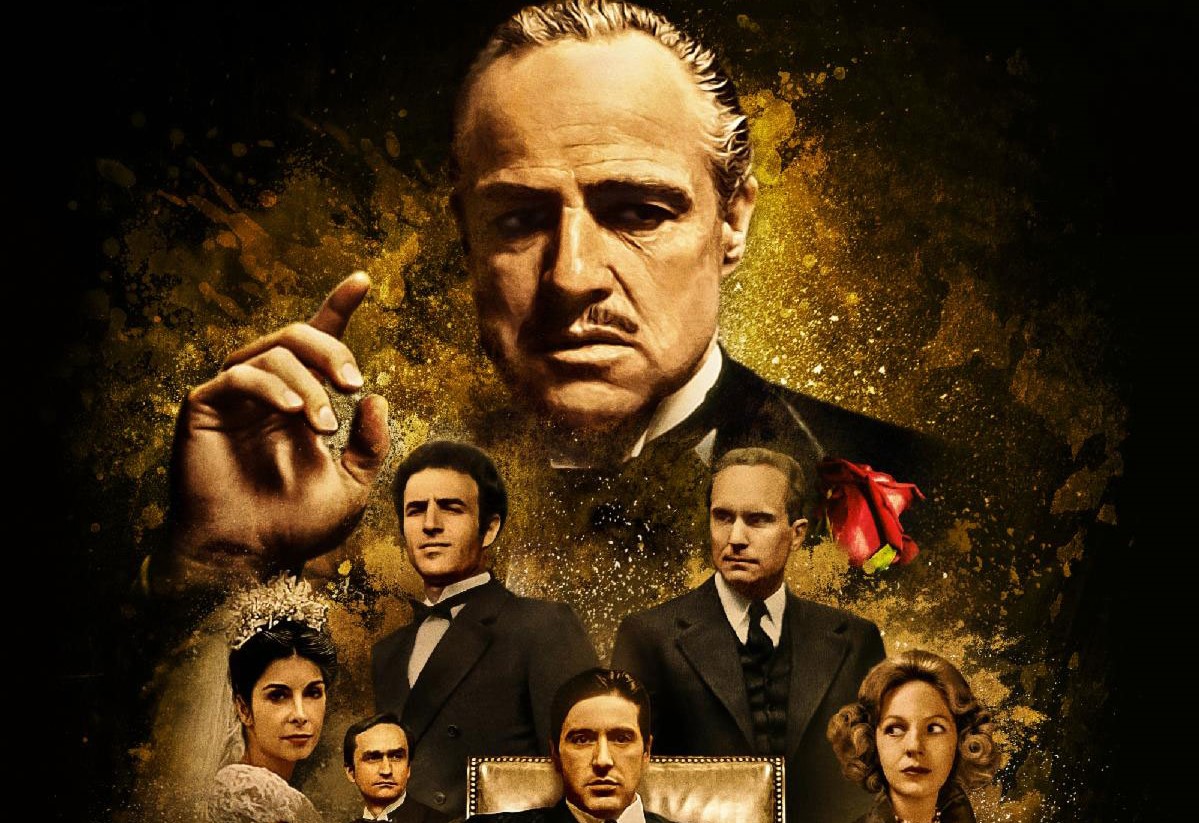 Viaplay
Få nordiska serier har väl fått genomgå tuffare medfart av recensenterna än Maskineriet. Viaplay har inte gett upp Kristoffer Joners stjärnglans, och lanserar säsong 2 av Maskineriet 15 maj.
Viaplay lovar: "Nagelbitande spänning, action och brutala förhållanden."
Säsongen börjar medan huvudpersonen Olle Hultén (Kristoffer Joner) avtjänar ett fängelsestraff i Sverige, och hoppas att kunna släppas för att ha skött sig bra. Utsikterna för att kunna frisläppas är dock hotade då Olle anmäls för medverkan till ett mord som begåtts av hans ex-fru Monika (Emilia Roosmann). Intrigerna eskalerar ytterligare när Olles och Monikas son tar sin skolklass som gisslan för att få ut föräldrarna ur fängelset. Nu är frågan hur långt Olle är villig att gå för att rädda sig själv och familjen?
Helt mot slutet av den första sommarmånaden (29 maj) kan du se svenskt drama i säsong 4 av Lyckoviken.
Denna Camilla Läckberg-skapade serie är fullproppad med kärlek, intriger, hemligheter och spänning. Efter avslutningen på tredje säsongen tvingas Pernilla (Linda Santiago) och Danne (Martin Stenmarck) att dela en mörk hemlighet. När Alex (Vincent Grahl) flyttar in hos Pernilla, måste hon göra allt hon kan för att han inte ska upptäcka vad hon har gjort.
På sedvanligt vis är välbevarade hemligheter något de är ensamma om, och som i tidigare säsonger kämpar inbyggarna i den lilla staden för att hålla huvudet över vattnet.
Komplett lista över alla nya titlar hos de största streamingtjänsterna ser du här nedanför. Trevligt streamingnöje – och ha en riktigt bra försommar 😊